Appreciating the Now.
"Why are we all in such a rush to get to the next thing? What is so important about what's to come  if you haven't even taken in what's going on?" This is a question I ask myself when I begin to notice I'm moving to the next thing and skipping over what is happening now. 
I want to speak on some of the challenges I've had while being on my current contract away from the world I know best and adapting to something new and ways in which I learned to begin to appreciate the now. So as always, lets get real...
As an everyday human being I know it is first nature for most to plan everything out, to prepare as much as possible for what's to come, and to have all your ducks in a row, just as parents do when preparing for an ew born baby, but if we are being honest that doesn't mean everything will go as according to plan…and that is okay. I've learned just this while being on contract for 10 months away from home, family, friends, and most importantly my company. 
One of my strongest characteristics is being a future thinker and always looking for something more, but at the same time this characteristic has its flaws. Do you ever get trapped in your own thoughts anxious about what's to come, and soon your thoughts begin to overwhelm you and you feel like you are falling behind because your watching the world progress around you? Well, that's exactly how I feel being on a ship and watching the world I know best continue without me. But, as many say "you are your biggest critique" so of course what I may see just might not be true. 
When I chose to take the contract with Royal I knew there would be some adjustments I had to make for myself in order to enjoy my job and enjoy time for me, but in the same way I prepared for all of this, things did not go according to plan. I remember the first day we stepped on to the ship my first thought was, "What have I gotten myself into?" I had this vision of how I thought things would go, what things would look like, and how I thought it would be, but i was wrong. Don't get me wrong, things are good and it is truly an opportunity that I will never take back, but it came with a lot of mental and emotional growth that I was not prepared for. I don't normally share my emotions, but who am I not to be honest with you all. The first two months on the ship was all about adjusting and getting acclimated to the ship lifestyle and learning my responsibilities, and that went pretty smooth, until the holiday seasons began to approach. Now, someone like me who is barely home to the human eye would probably seem like missing holidays with family and friends isn't anything major, and to be honest I would think that myself, but the moment something you truly cherish is stripped away from you, only then do you really appreciate what you have.  
A friend of mine on the ship said one of the greatest things I have heard in awhile, "All we have now is the present. The past is gone and the future has yet to appear, so why not appreciate what you have right now in THIS moment".  This point is so true. We tend to prepare so much for what's to come and miss out on what we have in the moment we are in, and then soon realize that only then that moment became the past and never again will we be able to say we cherished it while we had it. 
So a note from me, Live life to the fullest by enjoying and appreciating the now. 
You never want to look back and say I wish, when you can look back and say you did.
Tips to learning to Appreciate the NOW:
Self love is the best love. Start finding time to pamper yourself and spend some YOU time. 

Be appreciative of those you are surrounded by in that moment and time in your life. Theres reason people cross your path at that time, so invest in learning the WHY they are in your life and what can you learn from them

Get up early and really seize the day

on the contrary have your lazy days with reading, drinking some coffee or tea, whatever you prefer, relax!

SLOW DOWN! Remember why you are where you are right now in time and cherish it. 

But most of all always remember,  take care of you! Appreciate where YOU are right now in time. Everything comes with a lesson, so learn from it.  There's nothing wrong with reinventing yourself
​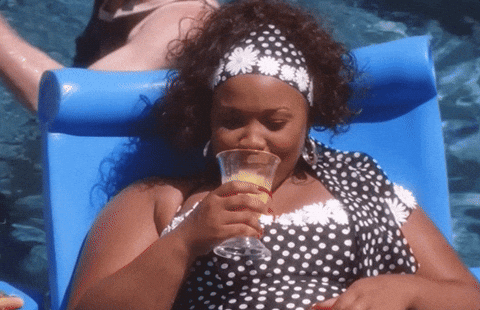 Please reload