The most anticipated season is slowly approaching and everyone is taking new headshots, updating their resumes and prepping for…AUDITIONS! So let's talk about Auditions and Auditioning with close dance mates and friends. Let's get real…
We all have routines we go through to prepare for big auditions. My routine goes a little like this; Daily Stretching, Drinking plenty of water, Studying the choreographer (if told prior to the audition), finding the perfect outfit, making sure headshots and resumes are printed and updated, getting plenty of sleep, basically all the things I should be doing on a consistent bases, but you know…life. I know that sounds horrible, but hey anything to book the job. 
Auditions the one thing always at a dancers fingertips but not always guaranteed is exactly why they should be taken serious. So being there in the moment, present and prepared to give your all is very important. Growing up training with Debbie Allen one thing I cherished was her knowledge of dance, but also the time she takes to make sure each an every one of her students walked out of her doors with a professional mindset. Debbie always taught me to understand who I am as a performer and what I bring to the table. Auditions by far are the most important day for you to make a lasting impression on the person behind the table whether that be an artist, agent, director, produces, etc. When teaching class Debbie use to say, "When your teacher is in the room the only other person in the room is you, not your friends, but you". Still till this day I continue to use that mindset for class, rehearsals, and auditions, because as artist we are representing who we are first, we are a walking brand. When auditioning with friends sometimes we can have the tendency to get comfortable and forget why we are there because what started as an audition soon started to feel like class, trust me we've all experienced it.
The day comes and you get to the audition and right in front of you stands every friend and dance mate you could think of…lucky you everyone's here.  I don't know about you but when it comes to auditions I say my hellos, introduce myself and get to know a few new people, then I go into my zone…it's go time. Now, I'm not going to say every audition for me started off this way, I too have lost my focus when surrounded by friends and dance mates in an audition and I will be honest I didn't book it, because I wasn't focused. I was either worried about those around me, not presenting myself as a serious candidate for the job, or simply became comfortable with it feeling like class. It's very easy to forget about you when worrying about others, but once I learned that, it stopped. I began to re-evaluate myself and make some changes. 
When auditioning for Royal Caribbean I went on a two week fast from all music genres except Gospel & Spiritual. I knew I really wanted this audition and I knew that if I went about it with the right mindset then it could be achieved. When the day came to audition for Royal one of my close friends, Jermaine was attending too, so we road there together. Now Jermaine is one of my accountability partners for both life and dance and truly cheers me on in every aspect of my life, just as I do him. We get to the location for the audition, we have a jam out session to some gospel music and then we pray together and walk in. While waiting the royal team to arrive we both went into our audition routine. Check the headshot and resume, make sure we look presentable, but the best part headphones on and the stretching commenced. We went through a day of auditions that turned out really well for one of us, and wasn't the final result for the other, but that day showed me why surrounding yourselves with great friends is important. See, Jermaine not only because he road with me to the audition stayed until I was done, but he stayed because he wanted to support me until the end whether he was chosen or not. He could've left me and road with another acquaintance to his next audition, but he waited to see me through just as I would've for him. We went to lunch after and discussed everything we liked about the audition, what I saw with him, what he saw with me, gave each other constructive criticism for the next auditions we may have.
See the lessons I learned from this day showed me that having a strong and supportive community is what allows you to go far. Sometimes we hold back from doing what we are called to do because we are thinking of others, but when you surround yourself with people who want to see you succeed you are willing to do the same for them. Create a community that grows with you not against you. Being a dancer is not a walk in the park, it takes years of lessons, practice, performances, closed doors, injuries, hurt feelings, you name it, but it also can be full of happiness, successes and accomplishments. That is why every audition should be your best audition, whether you booked it or not, there should always be a learning lesson. Never cheat yourself of your accomplishments and achievements by not being present in the moment. Here are a few things I have used to get me through auditions, audition season, and auditioning with friends.
Tips For Auditions & Audition Season:
BE PREPARED. Check all information before heading to the audition, the style/genre, choreographer ( if told before hand), location and time it will take to get there.

Arrive early. It's better to be early then on time. You are showing them why they can rely on you and need you, not why you need them.

Create a warm-up playlist, get yourself in the zone.

Give yourself adequate amount of time to warm up.

Go in with a positive attitude whether you like the choreographer or not, don't block your blessings before you receive them.

Find an area in the room where you can see the choreographer and they can see you. Even in crowded spaces someone sees you. 

Stand even when you aren't dancing in groups, it's proper etiquettes 

Freestyle before all choreography.

Watch other groups. You are always a student and can find things you like from others.

Step out of your comfort zone. You've already made it to the audition why hold back now.

SHOW UP AND SHOW OUT! 

See what events are coming up.

If you have an agent let them know what you are interested in so they can lookout for it coming down the pipe. 

Workout and stay healthy

Stretch at least 30 minutes a day
Tips For Auditioning with Friends:
When receiving numbers try to separate yourself from anyone whom you may know to allow yourself to be seen for you and not you all

Remember you are your own brand. Represent YOU.

Support and cheer them on.

Learn something from observing your friends. Real friends are able to help each other.

Never hold back from an audition because your friend may want it more. The final choice is up to the one hosting the audition not you.

DON'T BLOCK YOUR BLESSINGS!

Give a compliment on something you saw from them. Artist have to support artist, we already live in a tough world.

Examine how friends react and how you react when one is selected and one isn't. 

Surround yourself with a support system that cheers you on in the same way you would them. 
Challenge: Think of a time when you may or may not have supported or been supported by a friend during an audition. Think of a time when you may have lost focus when auditioning with friends. Think of a time you may have been hurt when a friend booked a job over you. 
Now, take the time to sit down and write how things could've been different. Then, write what you want to start doing differently for yourself during audition season and auditioning with friends. 
Email your results to me at hello@iambounce.net with subject title "Audition Challenge".
Until next time…
Bounce xx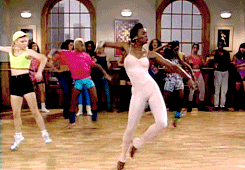 Please reload